Our customers use a variety of methods for attaching retro-reflective markers to their subjects depending on their capture requirements.
Individual markers
The most common method for attaching individual markers for biomechanics and sport captures is using double sided tape. You can use any skin safe double sided tape to attach markers in this way. We have a double sided wig tape that is suitable for purpose this available for purchase in our web store.
For high impact, long sessions or if you find you are having trouble getting markers to stay in place you can use additional surgical or sport tapes over the marker bases. Micropore is a common choice for this but for sport and other high impact capture sessions you may find that you need a stronger tape such as those used for joint strapping during sports.
Marker clusters
When using marker clusters you ca attach them in a similar manner to individual markers. A common method used by our customers is using double sided tape to attach the marker cluster to the skin and for high impact captures reinforcing using strapping tape or cohesive bandages (sometimes referred to as vet tape or vet bandage).
Examples of the attachment methods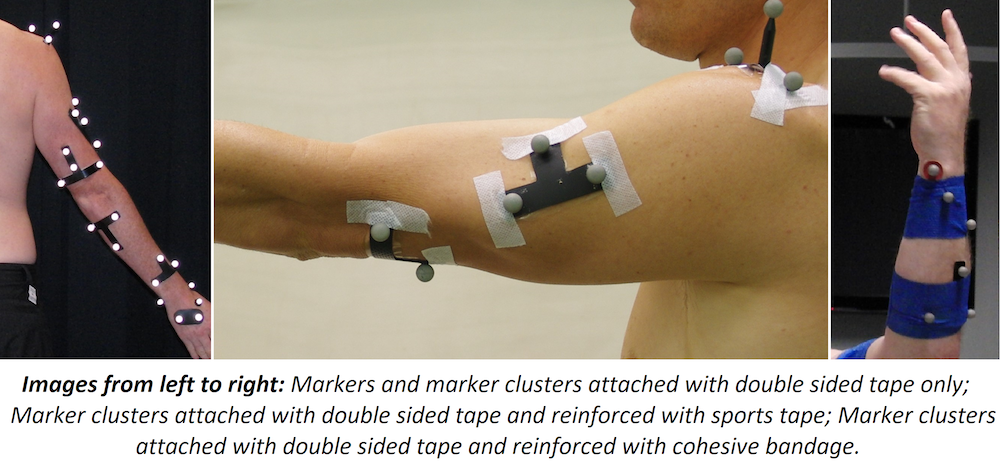 Want to get the most of your markers? Check out our Marker Care Guide.