Industry standards in force measurement devices.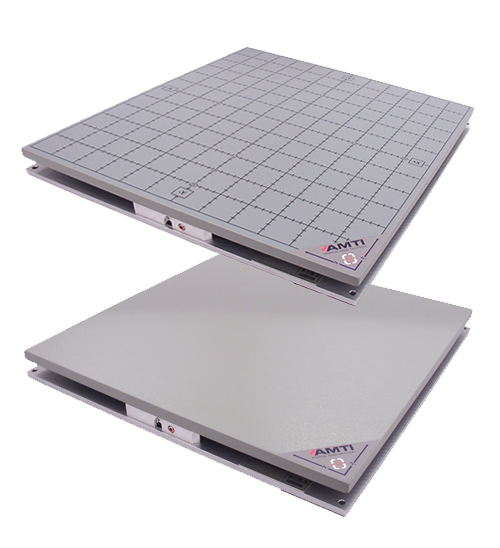 AMTI – the highest accuracy force platforms in the world.
AMTI stands for designing and manufacturing industry standards in force measurement devices and other specialty instruments. AMTI force platforms are used by clinical researchers in areas such as biomechanics, gait analysis and ergonomics. AMTI also offers force platforms designed to work with RSscan systems and Equine force platforms for outdoor use.
CHECK AMTI VIRTUAL LAB DESIGNER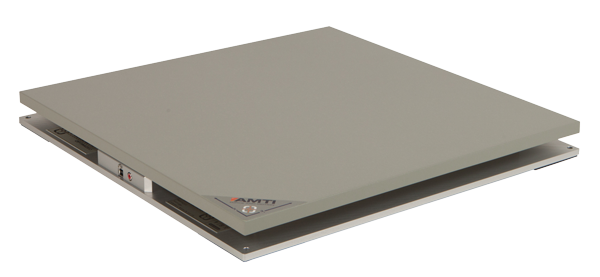 AccuGait - accurate, economical and easy to use.
AMTI's AccuGait Optimized™ multi-axis platform is a portable solution for human gait and balance.
Plug and play

USB interface automatically synchronises multiple platforms.

Digital plug-in

provides seamless integration with Vicon Nexus software.
REQUEST DEMO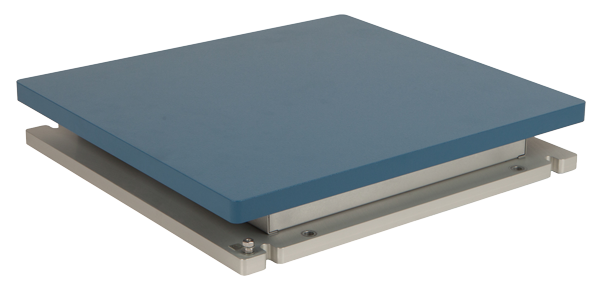 High sensitivity, low crosstalk, excellent repeatability and long-term stability.
AMTI's OPT464508 is part of AMTI's Optima line - the most advanced, most accurate force platform system available.
Average COP accuracy of just a fraction of a millimeter (typically less than 0.2)

Crosstalk values typically ±0.05% of applied load     

Measurement accuracy typically ±0.1% of applied load
REQUEST DEMO
Force-sensing Tandem Treadmill
AMTI Force-Sensing Tandem Treadmill
AMTI's force-sensing treadmill uses an innovative tandem belt design that allows subjects to maintain a normal gait and eliminates many issues inherent to side-by-side, split-belt treadmills.
A six-axis AMTI force plate is located under each belt to record the ground reaction forces (Fx, Fy, Fz) and moments (Mx, My, MZ) generated by the subject.

Digital motor controllers and included software provide users with an intuitive interface for control of treadmill inclination, belt travel direction and belt speed up to 20 km/h.
REQUEST DEMO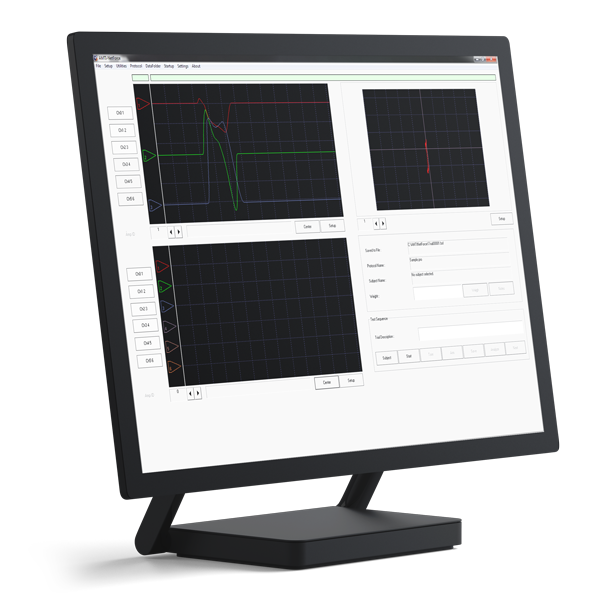 Track. Analyze. Discover.
AMTI's NetForce software is a complete data acquisition solution specifically designed to gather data from AMTI's multi-axis force plates and force sensors.
For force plate users, the software interfaces directly with AMTI's BioAnalysis program to create a powerful analysis package with specialized modules for gait, balance and power.

For force sensor users, NetForce is the fastest way to get a project up and running. Providing real-time display of up to 36 channels of force and moment data coupled with a flexible suite of data acquisition, display saving features.
REQUEST DEMO
Ready to get started
Get in touch today to find our more about our motion capture products or to see them in action.