Virtual Production (VP) is alive and booming in Brisbane, as showcased at the recent Show and Tell event co-hosted by Screen Queensland and Brisbane locals SteelBridge Studio. The event demonstrated not only the world-class operations already possible in Queensland but also the growing local appetite for VP, with over 250 attendees turning up to soak in the experience.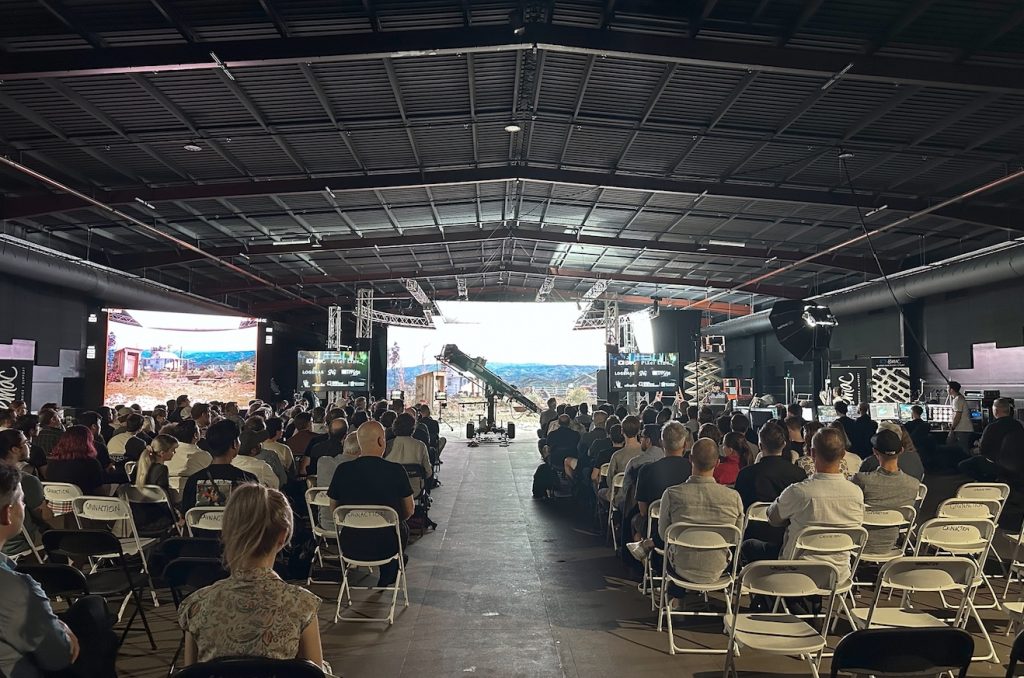 Attendance prior to event | Image from Campaign Brief
The event was hosted in one of Screen Queensland Studios' sound stages, where SteelBridge demonstrated their VP capabilities with a complete LED wall and roof, and physical set setup. Most of the attendees were local filmmaking industry professionals and students, with a healthy injection of national and international delegates keen to see what Queensland has to offer also joining. 
Logemas was proud to support in a couple of ways, first by offering two industry-leading Vicon Valkyrie VK26 motion capture cameras into SteelBridge Studios existing Vicon Vantage camera system, greatly expanding the available camera tracking capabilities. We were also on-hand to assist with tracking system optimisation in the event lead-up, providing camera setting, placement and calibration optimisation to ensure the best possible performance on the day. The best mocap system on a VP set is the one you don't notice!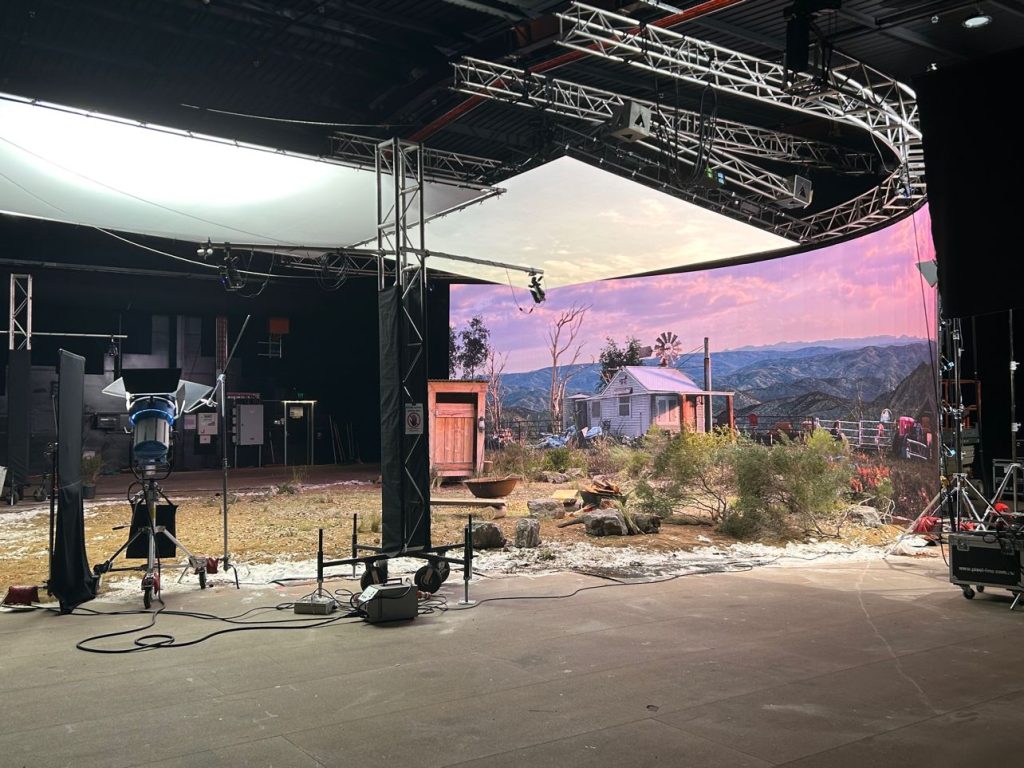 VP Volume with Motion capture cameras mounted on truss | Image from Head of Screen QLD Studios Mark Melrose
If you are unfamiliar with VP, it's a computer-aided approach to filmmaking that has increased in popularity and use cases since it first burst into the mainstream scene with The Mandalorian (2019). You can think of VP as a direct connection between the virtual and physical worlds, where movement on the physical set is translated into the virtual world. You can read more about the various types of VP in our What is Virtual Production? Blog series here: https://logemas.com/what-is-virtual-production-part-1/
For the show and tell event, SteelBridge was showcasing an In Camera Visual Effects (ICVFX) VP workflow, where LED panels are used instead of a chroma key greenscreen to play a virtual background in real-time. This method is called ICVFX because the camera can record like it was on location, getting final pixel results in the camera.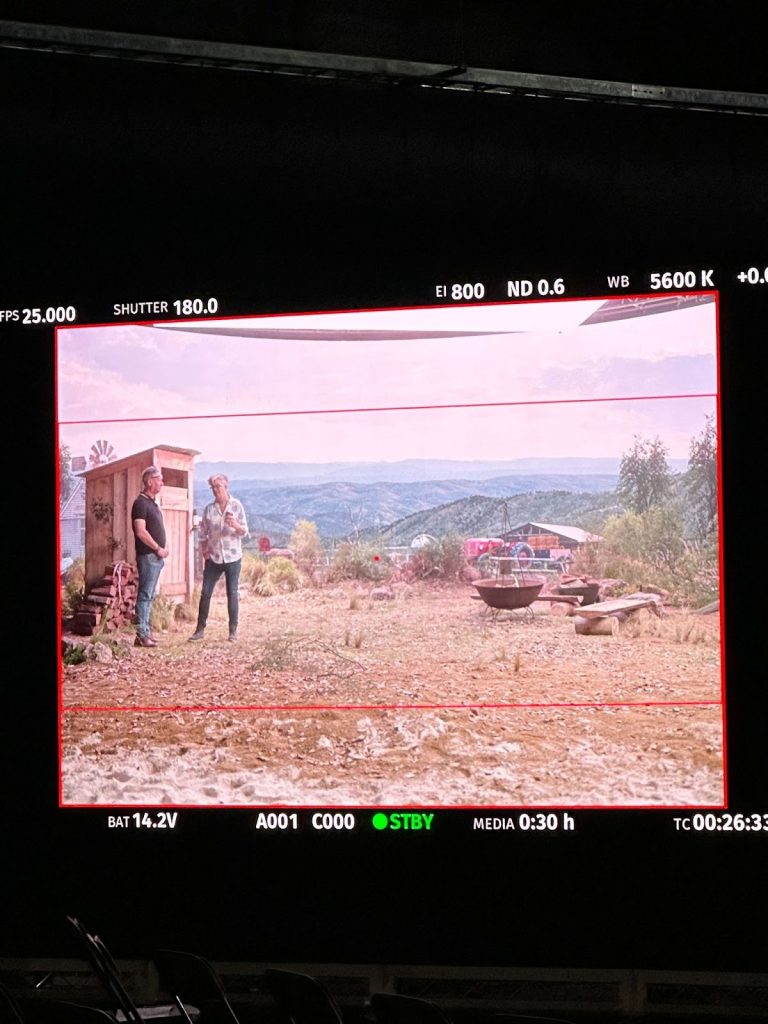 In-camera visual seamless integration of foreground and background
The way this is possible is by tracking the physical camera movements and streaming that positional data onto a virtual camera. The projection on the LED panels then adjusts for the combined physical/virtual camera movement, producing life-like parallax effects to keep us fully engaged in the special effect. The balance of tracking and virtual world rendering is delicate, if they are out by even a small amount, the background will look like a screen and the illusion will be broken.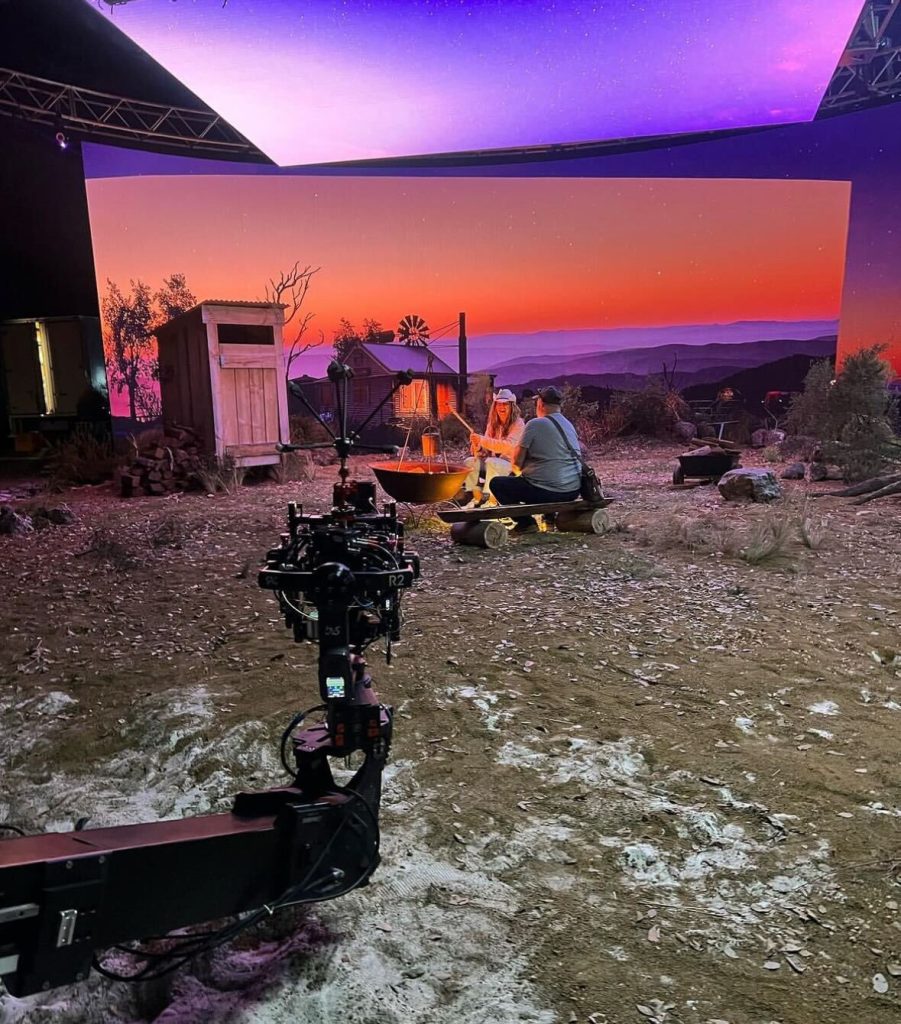 VP Volume with Motion capture cameras mounted on truss | Image from Eco Wasp
To get the best possible camera tracking, SteelBridge relies on Vicon's motion capture cameras to track their cinema cameras and stream positional data directly into Unreal Engine. Ahead of the show-and-tell event, SteelBridge reached out to Logemas for expertise and assistance in tracking their large volume for the event. 
Video of Camera tracking on Vicon Shogun Software & Studio
Logemas is excited to assist our local industry in pursuit of bigger and better VP stages, in this case in the form of loaning two Vicon Valkyrie 26 cameras, the most powerful motion capture camera in the world. We supported SteelBridge in integrating these units into their existing Vantage system prior to the event and then advised on tracking optimisation to ensure a rock-solid tracking volume on the day. Finally, we assisted in the motion capture operation for the event, showcasing the reliability and stability of the Vicon tracking system.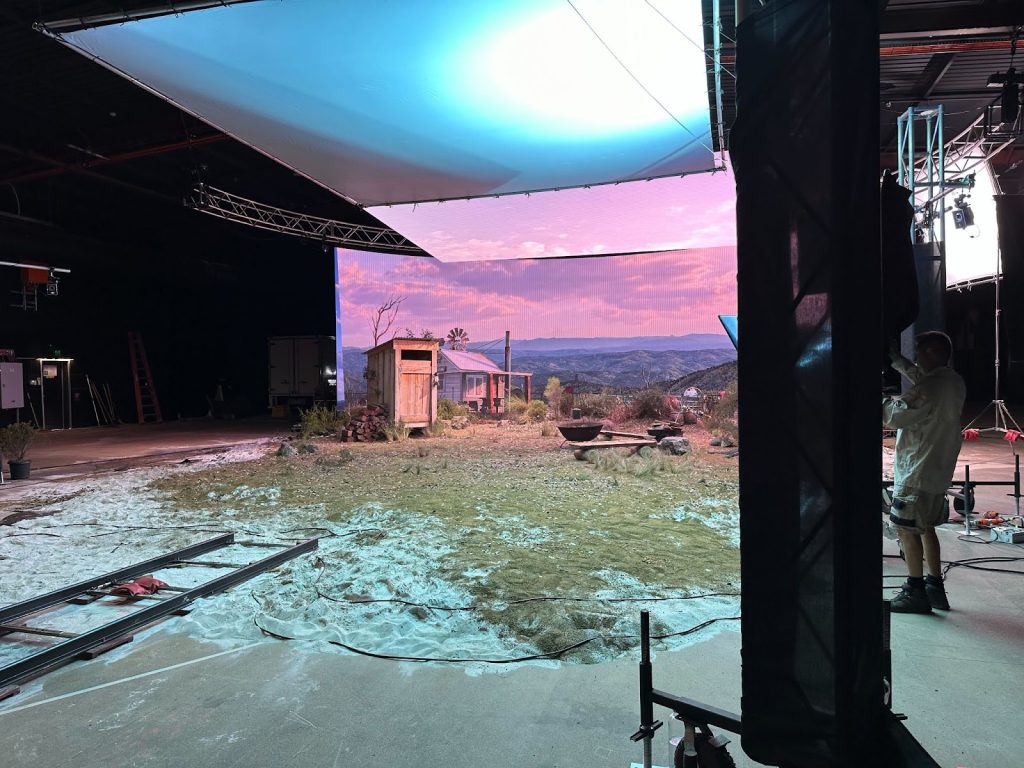 VP Volume with Valkyrie cameras mounted on the truss far in the background! 
SteelBridge has been working to make VP methods more affordable and accessible to the local filmmaking industry here in Brisbane. Their prolific work using VP in mainstream advertising is a testament to how well their studio and workflows have been put together (see links below to some of their work). Logemas is thrilled to have partnered with SteelBridge and Screen Queensland to showcase the accessibility and availability of this filmmaking technology at our home here in Brisbane. 
You can read more about the event here: https://campaignbrief.com/screen-queensland-studios-and-steelbridge-studio-host-virtual-production-show-tell/
Steelbridge Studios:
Instagram: https://www.instagram.com/steelbridgestudio/
Sportsbet: https://www.instagram.com/reel/Csz1f3Fo7s2/?utm_source=ig_web_copy_link&igshid=MzRlODBiNWFlZA==
Primo and The General Store: https://www.instagram.com/reel/CrUyh7WgEaM/?utm_source=ig_web_copy_link&igshid=MzRlODBiNWFlZA==