What our customers say about us








"When you need things done promptly and professionally. Logemas has always gone above and beyond every time."

Rhett Stephens

Victoria University
"I can't thank you ALL enough for the opportunity to use this incredible technology. It has truly added so much to the project and has generated a lot of interest in our field."

Annabel Sorby-Adams

The University of Adelaide
"A great company to work with. Always very helpful in finding solutions to all types of problems. Very supportive of all of our research."

Graham Kerr

Queensland University of Technology
"Really great service, training session and ongoing support."

Kadie O'Byrne

Deakin University
"Great company to deal with. Always prompt response, great service!!!"

Emanuele Romano

University of Auckland
"His response was prompt and nice."

Yoshi Okubo

NeuRA (Neuroscience Research Australia)
"Great customer service and quick delivery"

Meg Letton

University of New South Wales
"Do what they say they are going to do show good understanding of their product and how it can be interfaced with other systems."

Andrew Howarth

Deakin University
"Quick response to an enquiry, always appreciated!"

Anna Murphy

Monash Health
"Best in the business."

Kane Middleton

La Trobe University
"Excellent customer care!"

Sara Farshidfar

Macquarie University
"Quick action to ensure purchase could be made in the financial year."

Glen Lichtwark

University of Queensland
"Excellent to deal with - very responsive to help support what we're after, both in terms of products and on-going support."

Simon Pearson

Queensland Academy of Sport
"Great customer service!"

Linh Chen

Australian Catholic University
"The guys were great and went out of their way to meet our very tight timeline."

Scott Klupfel

QUT - Creative Industries
"Great customer service!"

Linh Chen

Australian Catholic University
"What a great company to deal with. Everybody has such a great depth of knowledge on all aspects of their technology and are very happy to share (just ask). If you need to cut to the chase call Logemas."

Sue Treacy

Southern Cross University
"Went above and beyond for me. They were able to help me with an difficult order and promptly posted it. Have also provided continued support and advice. Great service to say the least and would recommend them."

Fraser Francis-Pester

University of Melbourne
"Logemas comprise a friendly team of experts that are well known in the community for having extensive experience in motion capture and related technology. I recently purchased a set of Vicon Vero cameras for some very specific in vitro laboratory experiments. As well as providing high quality sales support, I had technical support (both hardware and software) to help resolve some challenges with my equipment in the lab setting, which was all provided in a very timely manner after purchase. They speak the language of novice users and biomechanics professionals alike have a reputation for going above and beyond in creating an excellent experience for the customer in a highly professional manner. This is why I will keep going back to Logemas. Thanks very much for your support!

David Ackland

University of Melbourne


"Teaching Athletics engaged Logemas to record the performance of an Olympic decathlete performing various track and field events. The recording sessions were undertaken using a high-end Vicon system. The experienced, mocap team at Logemas went above and beyond to ensure everything ran smoothly and data was captured with the highest level of accuracy. We are extremely impressed with the outcome and look forward to collaborating with Logemas again in the future.

Leon McBride

Co-Founder Teaching Athletics
"The Logemas team has been absolutely incredible from the first day I contacted them. In the process of setting up my biomechanics lab (on a budget), I needed technical advice on specific pieces of equipment (in particular high-speed cameras, EMGs and strain gauge amplifiers). Max and Chris attended hours of one to one and over the phone meetings to meet my needs. They set up the equipment at my new lab at Monash University and organised follow up training sessions. They have always been willing to assist with technical enquires and find solutions on hardware that I purchased elsewhere. I highly recommend their service and products.

Olga Panagiotopoulou

Monash University


"One of the best companies I have ever dealt with as far as speediness of response, knowledge and helpfulness. Go above and beyond to assist customers, and a special note to Denny Wells who manages our service and education delivery. Top notch!

Sophia Nimphius

Edith Cowan University


"Logemas went out of their way to source otherwise unobtainable specialist EMG electrodes. Using their international connections these were obtained within a very short time frame. Pioneering work on the neural basis of predictive control of upper limb movements is now underway.

Graham Kerr

Queensland University of Technology



"All interaction with Logemas employees has been exceptional. They go above and beyond in all aspects of their business, particularly in their technical support. They have a range of expertise that covers every aspect of working in the life sciences.

Kane Middleton

La Trobe University




"Very friendly, approachable and knowledgeable team at Logemas. have had various technical issues that require help and have always received prompt and efficient help. The team also follows up on queries and technical questions which provides an amazing service to the consumer/end user

Rhys Spangler

Deakin University





"As a user of mocap equipment in the entertainment and educational space, and dealing with Logemas on a regular basis over the last several years, I can confidently say that I have always been extremely happy with their support and with the day-to-day dealings that I have had with them. They have promptly solved any problems or questions I've every had with software or hardware, and they do so in a very friendly and generous manner. They are a pleasure to deal with!

Lou Harvey

Griffith University

"It has been an absolute pleasure to work with Logemas with the integration of motion capture technology in our games production. The service provided through first interaction, purchase, training, ongoing technical support and advice has been excellent and greatly appreciated. Thank you Logemas.

Dara Ung

Bigant Studios


"I've ordered two units of Vicon Trident Sensors from Logemas. The service staff are very helpful and speaking to them helped me to get exactly what I was looking for. I'm very happy with the products and the customer service provided.

Toh Yen Pang

RMIT

"Very impressed with the service provided by Logemas. Excellent communication and very accommodating when I needed to change some details with the order. Keep up the good work guys.

Luke Donnan

Charles Sturt University

Leading universities are collaborating with Logemas.
Trusted by leading universities and research labs in AU and NZ.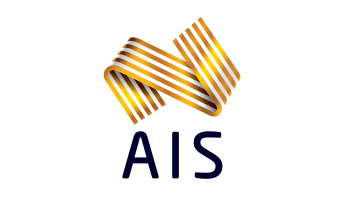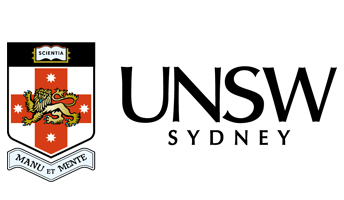 Ready to get moving?
Want to capture a specific movement but not sure where to start? Do you have a limited budget or need to hire a space? If you have a unique application or research project in mind, Logemas can work with you to find the perfect solution. Get in touch.