MYON WATERPROOF, WIRELESS EMG & IMU SENSORS

Sensor solutions for electromyography (EMG) and movement analysis.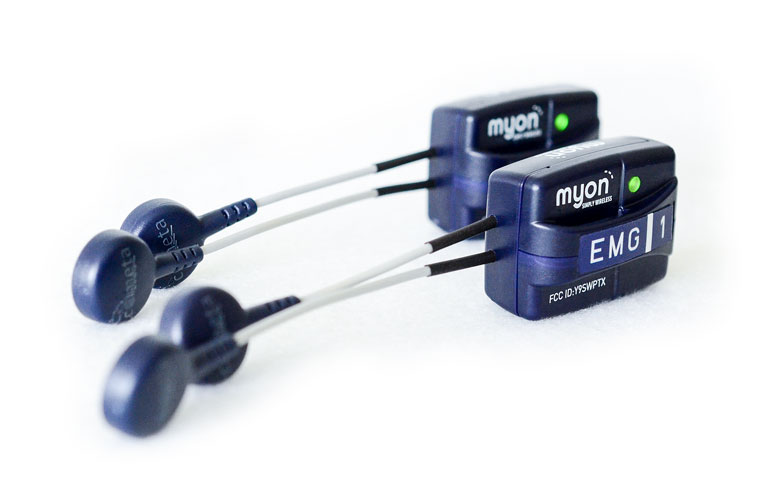 Myon EMG – wireless EMG sensor solutions for medical, research and animation applications.
Myon EMG offers wireless, small, lightweight sensors which can quickly and easily be applied and used. Sensors and electrodes can be attached while maintaining patient comfort. Data capture and charging is simple through the use of remotes and inductive charging.
GET IN TOUCH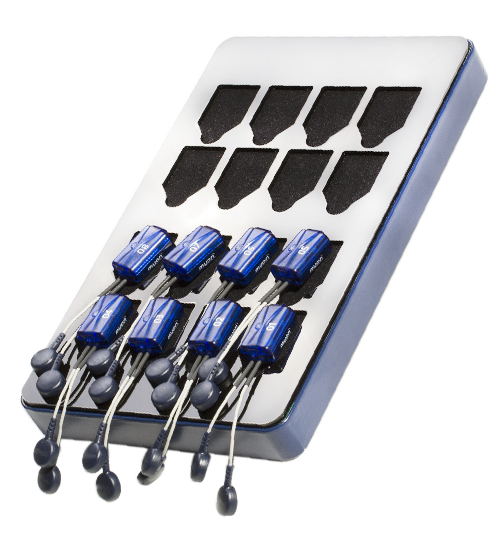 Wireless EMG made easy – wireless transmission, real-time data capture with ultra-low latency.
The Aktos system is the most compact, lightweight, wireless EMG transmitter at 7.9 grams and has the longest measurement range in the industry – up to 80 metres. The light weight of the transmitter, equivalent to a small coin, means less interference and discomfort. Sensors can be waterproofed and include at tri-axis accelerometer, 10 hours of battery life and inductive charging.
REQUEST DEMO
ATKOS at a glance
EMG for any application
System sizes range from 4 to 32 sensors
Hassle-free power management
10 hours of battery life and inductive recharging
Simple data capture
Wireless transmission and realtime data capture

2000hz capture rate up to 30 metres range
Synchronise with 3rd party devices
Fixed, low latency of a constant 14m/s
Minimal interference for subjects
Smallest sensor in the world weighing only 7.9 grams

Optional Waterproofing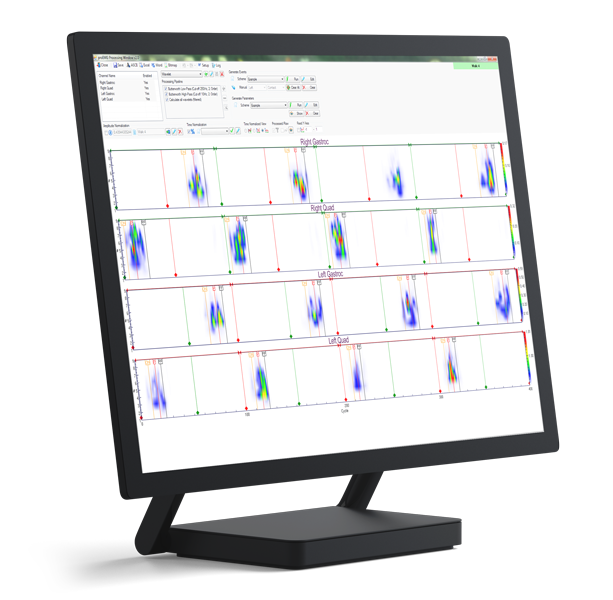 Myon ProEMG software for capturing and analysing data.
Clinical:

gait analysis and patient rehabilitation

Ergonomics:

workplace and product design

Real-time: patient bio feedback analysis and industrial VR

Research: kinesiology and neuromuscular disorders

Sports science: training monitoring and optimisation analysis
REQUEST DEMO
Ready to get started
Arrange a demo to see our motion capture products in action.